MeiYanQiong Anti-Aging Firming Emulsion
MeiYanQiong Anti-Aging Firming Emulsion
Product Code:
Availability:In stock
Deep Moisturizing Emulsion Hyaluronic Acid Moisturizing Face Cream Skin Care Anti Wrinkle.
There is moist texture and delicate touching, which has multiple hydrating essence to replenish moisture and nutrition deeply for skin. And it will easily solve the dry skin problem, that also can brighten skin and improve the greasy skin. Finally leave your skin moist and soft to show out your youthful shine.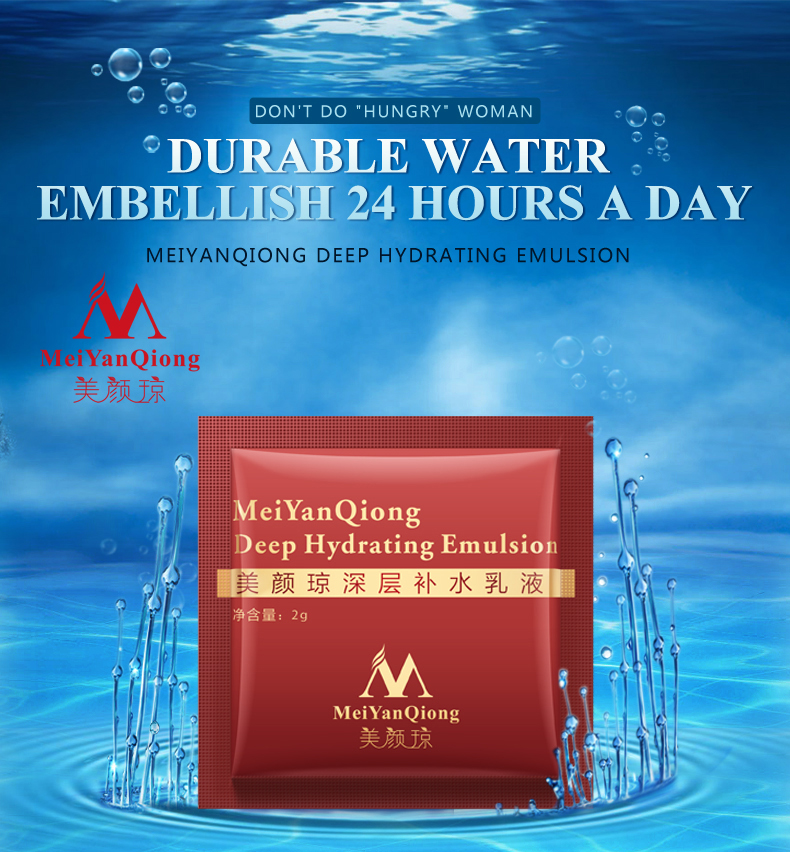 Features:
✔️100% new high quality.
✔️Color: As shown in the picture
✔️NET content: 2g
✔️Efficacy: Hydrating, moisturizing, brightening skin, shrinking pores
✔️Applicable crowd: General
How to use it:
 ✔️After cleansing, apply appropriate amount of emulsion to face.
 ✔️Point to the forehead, cheek and chin three areas respectively.
 ✔️Follow the skin texture gently massage until fully absorbed.