AMAZING LED BICYCLE LIGHTS (32-in-1 Design)
-51%
AMAZING LED BICYCLE LIGHTS (32-in-1 Design)
Product Code:
Availability:In stock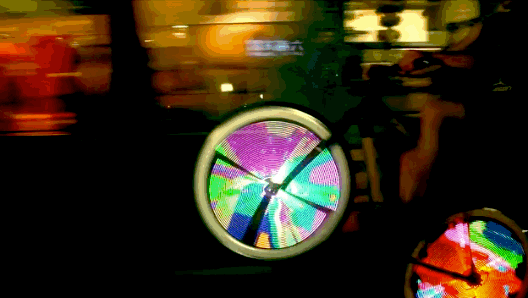 Amazing LED Bicycle Lights contains 32 fantastic and colorful LED pieces with 16 pieces at each side. It can flash 32 different kinds of patterns. These patterns will be changed every three seconds. Pattern is clearly and completely shown when speed is up to 20kms/hr (12.42mph) and above. It is powered by 3 x AAA batteries.
Amazing LED Bicycle Lights has two modes. The automatic mode works only at night and when in motion. The bright mode works during daytime or nighttime. This product is suitable for bicycle wheels which 20inch diameter and above. It is made from PC plastic material.
Amazing LED Bicycle Lights is easy to install to your bicycle. It is water-resistant. It comes in one color, which is red. To operate LED bicycle lights, press and hold the button for 2 seconds to turn on/ off the light. LED bicycle lights enter into sensing mode. It is equipped with a light sensor and movement sensor; it will flash only at night and moving.
FEATURES
High quality 100% new and Brand
32 LED, double-sided, 16PCS at each side
Easy mount and release, installed in seconds before you get ready to ride
Has 2 modes: automatic mode and bright mode
Equipped with movement sensor & on/off switch, easier and accurate to control lighting
Flash 32 kinds of flower pattern, changing every 3 seconds
Suitable for bicycle wheels which 20inch diameter and above
Pattern is clear and completely when speed up to 20kms/hour
SPECIFICATIONS
Material: PC
Size: Approx.15x9x1.5cm / 6x3.5x0.6inch
Quantity of LED: 32
Battery: 3 x AAA (Not included)
Waterproof: IP55
Work Time:About 12 hours
Fit for wheel diameter: 20inch and above
Mounting Placement: Wheel Spokes
Power Supply: Battery
Package content:1 Piece Bicycle Spoke Light